The Professional Diploma in Public Procurement is a blended format of online and offline learning is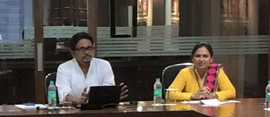 what makes it unique and affordable for learners across. All India Management Association (AIMA) organized a face to face workshop for the second batch of Professional Diploma in Public Procurement (PDPP) candidates on 21st and 22nd November 2015. The program was well attended by Directors, Procurement Specialists, Chief Engineers, Senior Practitioners, Executive Assistants etc. from various leading Private bodies, PSUs and Navratnas. To name a few like BHEL, Asian development Bank, World Bank, IBM, Ceragon etc.
The group included participants from India, Philippines, Vietnam, as well as Afghanistan, Bhutan, Pakistan, Nepal, Ghana, Ethiopia etc. The group was led by Prof. Gurbandini Kaur, Program Director,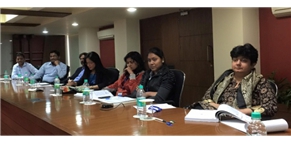 PDPP Program, AIMA and Mr. A. Kalesh Kumar (Capacity Building Coordinator- South Asia procurement, The World Bank).
At special sessions participants interacted with Ms. Binu Malhotra (Procurement Consultant), Mr. Rajeev Kumar Verma (Deputy CMM, e-Procurement, Northern Railways) and Mr. APS Nimbadia (DIG, ITBP). Various sessions on Public Procurement, Good Governance, Public Procurement Framework, Operations etc. were conducted. The participants actively engaged in creative problem solving exercises and case studies on the relevant topics.