Posted by Ananya Dasgupta on Monday, October 26, 2015 8:40 pm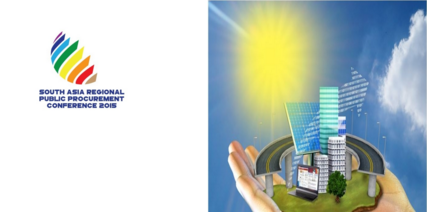 The Central Procurement Technical Unit (CPTU), under the Ministry of Planning, Bangladesh is all set to host the Third South Asia Regional Public Procurement Conference in Dhaka between 1st to 3rd November this year. The event will be inaugurated by Planning Minister AHM Mustafa Kamal and will be concluded by the Finance Minister AMA Muhith.
The World Bank (WB) and the Asian Development Bank (ADB) are co-sponsors of this annual learning and networking event which will see the participation of more than 120 senior public procurement officials from eight South Asian countries. The main objective of the conference this year is to discuss topics like workforce and professionalism in public procurement, electronic government procurement (e-GP), reforms in procurement environment and methods for performance enhancement. Framework agreements, public-private partnership, open data, strategic procurement for improved performance and performance measurement are also on the agenda at the event.
Furthermore, speakers from France, Netherlands, USA, Canada, South Korea, and the Philippines have been invited to speak about the latest developments and practices in the global public procurement landscape. The conference will conclude with the adoption of a Dhaka Declaration.
The first such regional conference was held in Nepal in 2011. The second one was held in Islamabad, Pakistan in 2014. Procurementlearning.org, the World Bank's global portal for online Procurement education, was launched at this conference.